Walid Farooqi, MBBS
Research Manager
Dr. Farooqi is a technology enthusiast at his core. His medical training and inherent interest in solving problems has enabled him to grow within the healthcare innovation space. His has spent years studying the culture of innovation and how it relates to academic spaces. He also brings significant project management experience to the table.
In his current role, Dr. Farooqi aspires to streamline and support departmental research through core services. He is also personally interested in developing and growing international and industry collaborations to enable cutting edge research. When not working, he can be found glued to his TV screen, controller in hand, gaming it out on his PlayStation 5.




Elaine Gottesman, LMSW
Social Worker, Vulnerable Elder Protection Team (VEPT)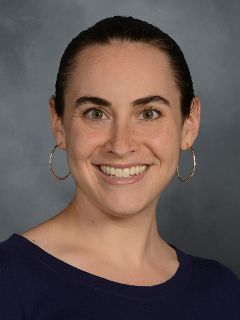 Elaine is a Social Worker on the multi-disciplinary Vulnerable Elder Protection Team (VEPT) at NewYork-Presbyterian Hospital/Weill Cornell Medical Center. She joined VEPT as part of the team's expansion upon their receiving grant funding from New York State's Office of Victim Services. She serves as a resource for patients, hospital colleagues, and community-based elder mistreatment professionals caring for elderly patients who may have been mistreated. Elaine also contributes to the team's research pertaining to elder abuse.
Elaine received a Bachelor of Arts degree from the Barnard College/Columbia University in NYC and a Master of Social Work degree from New York University. She came to this position out of a passion for supporting vulnerable older adults and their caregivers.
Kate Wright, MPH, CD(DONA)
Research Assistant
Kate is involved in coordinating the AKU-TIRTP grant, training injury and trauma researchers in South Central Asia and East Africa. Her research interests lie in global health, gender equity, and maternal and child health.
Alyssa Elman, LCSW
Supervising Social Worker, Vulnerable Elder Protection Team (VEPT)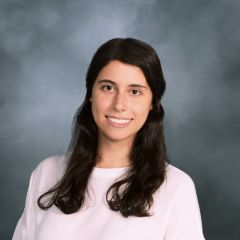 Alyssa Elman, LCSW is the Supervising Social Worker for the Vulnerable Elder Protection Team (VEPT) at the NewYork-Presbyterian Hospital/Weill Cornell Medical Center. She was integral to the development of this program, which aims to better identify, treat, and care for victims of elder abuse in the emergency department / hospital, while also providing an opportunity to gather forensic evidence. Alyssa also assists with research pertaining to elder abuse and the role of health care in identification and intervention. 
Joanna Palasz, MD
Research Assistant
Dr. Palasz is currently involved in research investigating the influence of increasing heat exposure and its serious consequences on human health. She aims to improve our understanding of the underlying pathways which lead to severe damage, particularly in the human brain. Dr. Palasz is passionate about improving emergency medicine on a global scale and providing sustainable care in lower to middle income countries.





Dekeya Slaughter, NRP
Research Coordinator
Dekeya previously worked at NYC Health + Hospitals/Bellevue, where she served as the Injury Prevention Coordinator and Research Coordinator in the Department of Surgery, Division of Trauma. She helped gather prospective data on traffic-related pedestrian and bicyclist injuries and she has co-authored publications in the Journal of Trauma, American Journal of Public Health, and Pediatric Emergency Care. She helped to establish Bellevue's robust injury prevention program by implementing educational initiatives based on seriousness, frequency of events, and need. She is also a Nationally Registered Paramedic and works per diem for a Brooklyn-based ambulance service.
In her new role, Dekeya will have day-to-day oversight of the Research Assistant (RA) Program including recruitment, credentialing, scheduling, and support. She will also be responsible for concurrent research submissions to the Protocol Review and Monitoring Committee/Institutional Review Board (PRMC/ IRB) for Emergency Medicine. She will support Dr. Junaid Razzak's office and the rest of the Emergency Medicine Research team.                  
Brady Rippon
Research Biostatistician
Brady Rippon is a Research Biostatistician II in the Department of Department of Population Health Sciences, Division of Biostatistics. He holds a Master of Biostatistics from the Mailman School of Public Health, Columbia University. He currently offers general statistical support to Emergency Medicine while maintaining other collaborations with Departments of Radiation Oncology, Anesthesiology, and Otolaryngology, as well as the CSTC consulting service in the Biostatistics Division. Prior to joining WCM, he worked as a Biostatistician in the Department of Medicine at Columbia University, investigating Alzheimer's risk factors.