The First Responder Course empowers Weill Cornell first-year medical students to become confident first responders in emergency situations outside of hospital settings.
Overview
This course started post-9/11 with the intention of offering a basic level of preparation to pre-clinical students who were eager to help with relief efforts. The half-day course consists of a series of lectures covering general concepts of being an out-of-hospital first responder, and introduces detailed approaches to several of the most common medical and traumatic emergencies. Students then apply their new knowledge to small-group sessions, including faculty-led case scenarios utilizing simulation and standardized patients, and workshops for hands-on practice for airway and splinting strategies.
Since its beginning nearly twenty years ago, this annual course has become a core part of early general medical education. The First Responder Course consistently yields excellent participant ratings (95% of participants evaluated the course with the highest possible 5/5 rating) and enthusiastic qualitative feedback. We continue to develop and improve this course based on participant suggestion with an emphasis on increased simulation time.
Curriculum
Students are first introduced to basic algorithms for approaching medical and traumatic emergencies through lecture-based learning, then practice their skills in hands-on workshops for Airway and Splinting, and put their knowledge to the test in small-group simulations with trained patient actors and smart mannequins.
How to Apply
The First Responder Course is required core curriculum for Weill Cornell first-year medical students.
Program Contact Information
Faculty Coordinators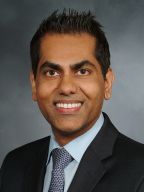 Rahul Sharma, M.D., MBA, CPE, FACEP
Professor and Chair
Department of Emergency Medicine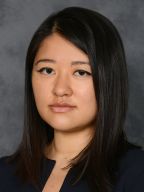 Julie Zhao, M.D.
Assistant Professor of Clinical Emergency Medicine