The Weill Cornell Department of Emergency Medicine at NewYork-Presbyterian Hospital is pleased to offer a post-graduate Emergency Medicine Residency for Physician Assistants. For over a decade, our program has been committed to training PAs to become experts in the field of Emergency Medicine. Led by experienced Advanced Practice Providers and Weill Cornell's renowned faculty, the Physician Assistant Residency provides our graduates with the knowledge and skills needed to deliver exceptional Emergency care and to become leaders in our profession.       
About Us
The Department of Emergency Medicine at Weill Cornell Medicine is affiliated with NewYork-Presbyterian Hospital. Located in the heart of New York City, we have the privilege of delivering exceptional, compassionate, and equitable care to a diverse patient population across two hospital campuses: NYP/Weill Cornell Medicine and NYP/Lower Manhattan Hospital. 
Our Department
Across both campuses, the Department of Emergency Medicine serves over 140,000 patients each year. department, Our goal is to provide the highest quality care to our patients, offer an exceptional educational experience to our students and residents, and engage in rigorous research to advance the practice of emergency medicine. In addition to the physician assistant residency, we offer residencies for physicians and nurse practitioners, as well as fellowships in Pediatric Emergency Medicine, Geriatric Emergency Medicine, Global Health Research, and Healthcare Leadership & Management.
We are committed to excellence across all domains of Emergency Medicine. Our VEPT (Vulnerable Elders Protection Team) is a first-of-its-kind ED/hospital-based multi-disciplinary team created to address elder abuse, neglect, and exploitation. We are a national leader in Telemedicine, including the launch of the first Emergency Department Telehealth Express Care Service in the nation and the Center for Virtual Care. As a New York State recognized SAFE (Sexual Assault Forensic Examination) Center, we provide comprehensive medical, forensic, and counseling services to victims of sexual abuse.
To learn more about the Weill Cornell Emergency Department, visit https://emed.weill.cornell.edu/

Our Faculty
As a physician assistant resident in the Department of Emergency Medicine, you will have the opportunity to learn from, and work alongside, some of the brightest minds in medicine. Our physicians hold faculty appointments at the Joan and Stanford Weill Medical College of Cornell University, one of the top medical schools in the country. Renowned for their accomplishments in education and research, our faculty, residents, PAs, and NPs sit on several national committees, publish numerous articles and chapters, and regularly present at national conferences. Many of our colleagues pursue special interests and subspecialty expertise, including global emergency medicine, toxicology, geriatric emergency medicine, wilderness medicine, administration & leadership, quality & patient safety, simulation & education, and disaster medicine. All of our physician assistant residents are invited to explore these areas and further diversify their experience. 
Overview

Established in 2011, our residency was one of the first post-graduate emergency medicine training programs for physician assistants. In accordance with the national standards set forth by the Society of Emergency Medicine Physician Assistants, the program is carefully designed to prepare the PA resident to become a competent clinician by developing skills in all aspects of emergency care. The highly intensive 12-month curriculum is divided between the adult emergency department, pediatric emergency department, and 8 off-service rotations in key specialties across our institution. Every year, we accept 4 candidates through a rigorous application & interview process. Applications open on January 1, interviews are held in April, and accepted candidates start on November 1 of the same year.
The ideal candidate demonstrates professionalism, commitment to learning, a strong work ethic, and a genuine passion for Emergency Medicine. While most of our residents are new-grads, experienced PAs wishing to elevate or change their career are also welcome to apply.
Benefits & Salary
Physician assistant residents are employed by Weill Cornell Medicine with clinical appointments at NewYork-Presbyterian Hospital. For the 2023-2024 cycle, the residency stipend will be $60,000 per year. Residents are provided with medical, dental, and vision benefits, as well as paid vacation and $750 for CME expenses. On-campus housing and parking are offered but subject to availability. 
Application Requirements
Degree from an ARC-PA accredited Physician Assistant Program
GPA of 3.5 or higher
Three Letters of Recommendation (One letter needs to be from the director of the applicant's PA program)

Personal statement

Curriculum Vitae

Personal Photo/Headshot of Applicant (Optional)

Application fee of $40
If accepted, the candidate must obtain all the following before commencement on November 1
NCCPA Board Certification
New York State License
ACLS, PALS, and BLS Certification
ATLS (Optional)
Failure to obtain these before November 1 can result in a delay of commencement and even reversal of acceptance.
To apply, click the link in the Apply Now section below.
Curriculum
The 12-month, 52-week, calendar encompasses over 3,000 hours of clinical experience divided between the adult emergency department, pediatric emergency department, and specialty off-service rotations. Below is the current curriculum, newly redesigned and updated to best serve our residents' education.
Overview
1 week  Orientation
1 week  SEMPA
3 weeks  Vacation
26 weeks  Adult Emergency Department
3 weeks  Pediatric Emergency Department
3 weeks  Medical Intensive Care Unit
2 weeks  Cardiac Intensive Care Unit
2 weeks  Critical Care Triage Team
2 weeks  Burn Intensive Care Unit
2 weeks  Anesthesia
2 weeks  Surgery & Surgical Intensive Care
2 weeks  Neurology
2 weeks  Orthopedics
1 week  Elective
52 weeks Total
Orientation
The residency begins with a classroom and simulation lab-based orientation, which introduces the Emergency Department's electronic medical record, operating procedures, and workflow. Lectures and hands-on sessions cover fundamental emergency medicine topics such as splinting, suturing, EKG interpretation, and approach to the medical and surgical conditions commonly seen in the ED. The opportunity to obtain Advanced Trauma Life Support (ATLS) as well as the Sexual Assault Forensic Examiner (SAFE) course certification is also offered at this time. 
SEMPA
Physician assistant residents are encouraged to join us at the annual Society of Emergency Medicine Physician Assistants where we participate in the "Quiz Bowl" competition and network with other emergency physician assistants from across the country. One week of protected time is set aside in the schedule for this opportunity. Residents can use CME money to cover travel, lodging, and costs of conference.     
Vacation
Each resident is allowed to request three weeks of paid vacation during the residency. These requests are due at least two months before the start of the residency so that we can incorporate them into your block schedule. 
Emergency Department
Residents will rotate in the adult emergency department at both the Weill Cornell and Lower Manhattan campuses, and the pediatric emergency department at Weill Cornell. Physician assistant residents will evaluate and treat patients under the direct supervision of attending physicians as well as senior advanced practice providers. This close relationship provides an outstanding forum to learn from the diversity and complexity of medical conditions treated in the ED. Physician assistant residents also work alongside resident physicians and nurse practitioner residents in all acuity level areas of the department, including Area A where we see the most critically ill and injured patients. A typical work week includes four to five 12-hour shifts. Each resident is expected to work a fair share of day, evening, night, and weekend shifts, as well as legal and religious holidays.
The majority of learning throughout the residency is clinically based and at the bedside, under the supervision of both physicians and senior advanced practice providers. Post-shift, physician assistant residents are encouraged to read independently to learn more about the specific diseases and patient presentations encountered that day.
Off-Service Rotations
The rotation schedule is designed to provide the physician assistant resident with a solid foundation in the clinical skills, knowledge, and procedures. We chose specialties that are most applicable to emergency medicine, with emphasis on critical care. When rotating through an off-service department, the physician assistant resident will function as a member of the team supervised by the physicians, senior residents, and PAs of that specialty. Experiencing the care of our patients from another specialty's perspective provides residents with a broad understanding of the healthcare system and patient experience and allows residents to become more effective emergency providers. This experience also allows you to meet the extraordinary members of other teams and make lifelong connections. The off-service schedule varies between 4 and 5 12-hour shifts.   
Elective
One week of the PA residency curriculum is dedicated to an elective, where residents can explore a specialty or interest of their choosing. Optional electives include, but are not limited to, Ultrasound, EMS, Hematology/Oncology, ED Administration & Leadership, Toxicology, Geriatrics. 
Didactic Learning
Physician assistant residents are required to attend daily Morning Report and weekly Wednesday Conference. Morning Report is an hour of education held during every weekday shift and is led by EM resident physicians. Typically, it includes either an interesting case presentation or a review of a specific topic. The Wednesday Conference is held every week and is organized by faculty from both Weill Cornell and Columbia University, as well as distinguished visitors from other institutions (Grand Rounds). It focuses on in-depth exploration of core EM topics. During rotations away from the ED, physician assistant residents may also be required to attend conferences sponsored by the host department.
On the third Monday of every month, physician assistant residents and nurse practitioner residents join Residency Meetings and Callback Days led by APP Residency leadership. Residency meetings consist of resident case presentations and administrative or operational housekeeping. Callback days feature four hours of education on core EM topics, including lectures, hands on training, and simulations.
Our residents are also required to attend several annual events hosted by our department. Every march, we host the Protected Airway Course which teaches the art of oxygenation and intubation through innovative and immersive installations. Every June we host a Point-of-Care Ultrasound Course, and every December we host a two-day conference for PAs and NPs in emergency medicine called "Clinical Updates in Emergency Medicine."
Simulation

Our residency works very closely with the Weill Cornell Medicine Simulation Center, where we use state-of-the-art equipment to teach critical procedures and practice resuscitation. Many of our ED faculty are fellowship-trained in medical simulation and guide our residents through realistic, hands-on training in a safe space. Simulation is a core component of all didactic opportunities, including Morning Report, Wednesday Conference, Callback Days, and other events.              
In-Service Board Review
In-service exams will be conducted three times over the course of the 12-month program. Residents will be required to participate. The content of these exams covers foundations of emergency medicine for physician assistants. Each exam is proctored and meant to promote resident competency in all aspects of this field.  
Current Residents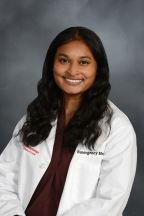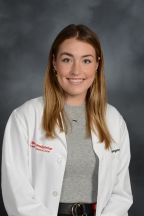 2021-2022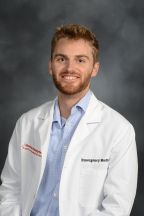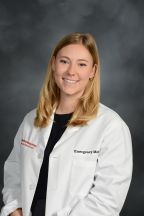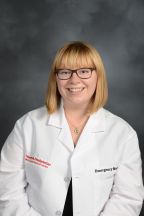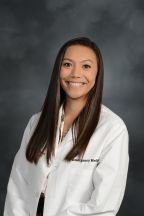 2020-2021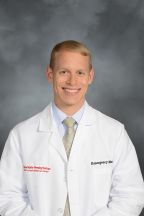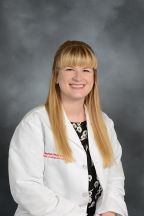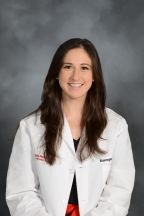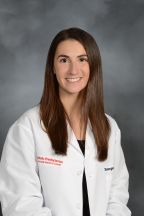 2019-2020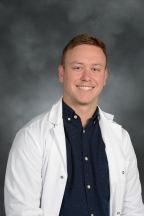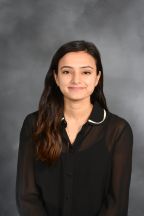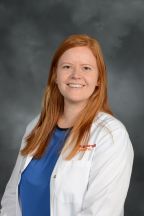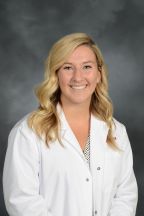 2018-2019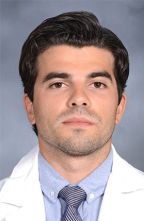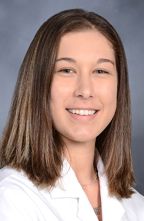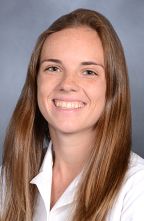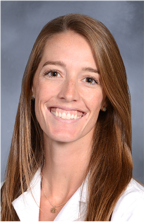 2017-2018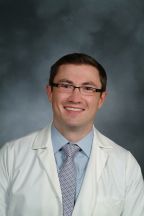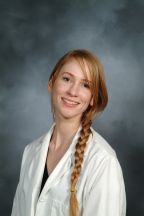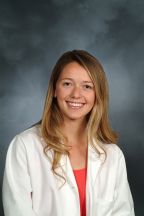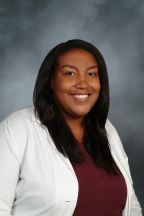 2016-2017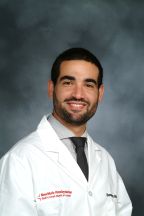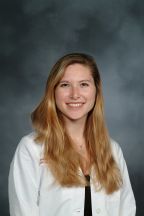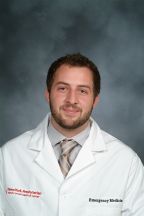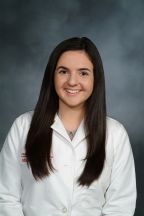 2015-2016
Wojciech Piechowski, PA-C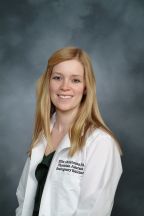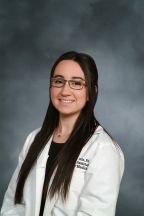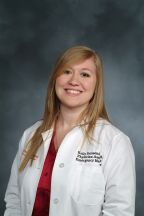 2014-2015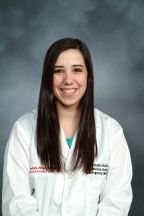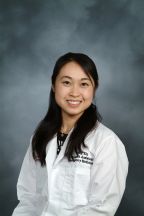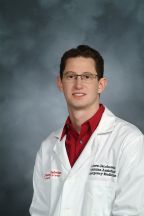 2013-2014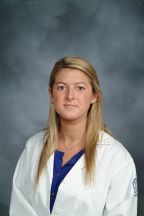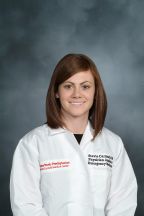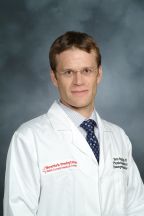 2012-2013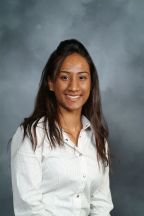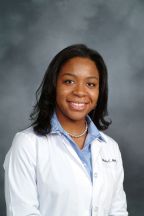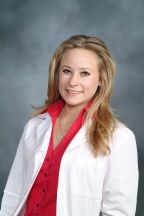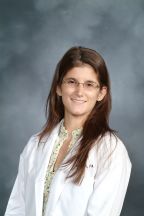 2011-2012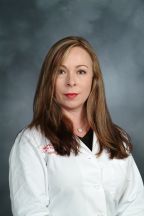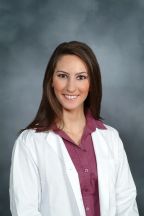 Apply Now!
We are pleased to announce that our application is now open for the class of 2023 - 2024! We will continue to accept applications from now until we host interviews. Interview season is at the end of April.
Apply here.
How many candidates are accepted?
We accept four (4) Residents to each class.
What is the application process like?
The entire application is online. The application cycle opens on January 1 for the class starting on November 1 of the same year. There is no deadline, we accept applications throughout the interview season. 
What is the interview process like?
Interviews are held at the end of April for the class starting on November 1 of the same year. Interviews are typically held on two separate days. Since the COVID-19 pandemic, interviews are hosted virtually over Zoom.
Can I visit the Weill Cornell Emergency Department in person before I apply?
Yes. We will host two Open House dates in March and April to give applicants the opportunity to visit our department, meet the faculty and leadership, and tour the institution. Please email wop9003@med.cornell.edu if you are interested in attending.
How is the application fee paid?
Pay the application fee here.
How are letters of recommendation, transcripts, and other documents submitted in the application?
The applicant uploads electronic files directly into the application. We choose to avoid paper mail to protect the environment and minimize the chance that your application components are lost. If your references prefer to submit their recommendations anonymously, please instruct them to email the letter to empa_residency@med.cornell.edu.
What is the Residency schedule like?
On average, our residents work four to five 12-hour shifts each week in the emergency department. Hourly requirements can vary during off-service rotations.
Physician Assistant Residency Program Director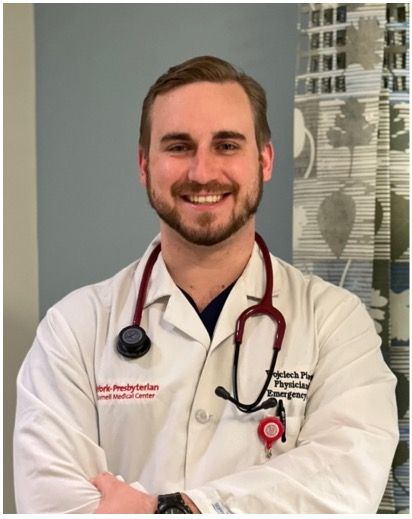 Wojciech Piechowski, PA-C
Wojciech oversees all aspects of the program, including recruitment, training, curriculum, and mentorship. He graduated from the undergraduate Physician Assistant program at St. John's University in 2015 and completed a Physician Assistant Residency in Emergency Medicine at Weill Cornell Medicine. For over seven years, Wojciech has been deeply involved in countless educational and research endeavors in our Department. He has precepted PA students on clinical rotations, given numerous lectures, and serves as a core faculty member of the Protected Airway Collaborative. In 2020 he first-authored a randomized controlled simulation trial in BMJ: Simulation & Technology Enhanced Learning. Wojciech also serves on the Postgraduate Education Committee of the Society of Emergency Medicine Physician Assistants (SEMPA) where he participates in elevating postgraduate training for emergency PAs on a national level. 
Education Coordinator for PA & NP Residencies
Nathan Brown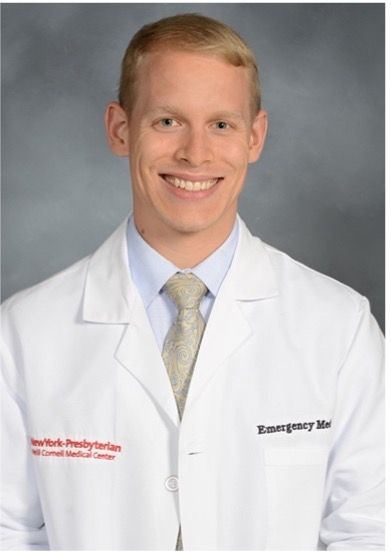 Nathan oversees didactic education for both PA and NP Residents, plans orientation training, callback days, and works very closely with the PA and NP program Directors. Nathan's passion for education was sparked during his freshman year at Muhlenberg college, when he became a certified tutor in Biology. After finishing his Bachelor of Science in 2017, he went on to complete his Master of Science in Physician Assistant Studies from DeSales University in 2020. In 2021, Nathan graduated from the Weill Cornell Medicine's Emergency Medicine PA Residency Program. Nathan also serves on the Postgraduate Education Committee of the Society of Emergency Medicine Physician Assistants (SEMPA) and is specifically involved in the Ultrasound Training subcommittee.
Nathan strongly believes that Point-of-care Ultrasound (POCUS) is a crucial skill for all emergency providers and is passionate in training PAs and NPs to develop this skill. He enjoys hosting one-on-one POCUS scanning shifts and SIM training sessions, and helps oversee the ultrasound elective (an elective which he designed when he was a resident).
Contact Information
Wojciech Piechowski, PA-C
Physician Assistant Residency Director
wop9003@med.cornell.edu
Nathan Brown, PA-C
Education Coordinator, Nurse Practitioner & Physician Assistant Residency Programs in Emergency Medicine
nab9152@med.cornell.edu  
Direct all general residency questions or concerns to empa_residency@med.cornell.edu    
New York Presbyterian-Weill Cornell Medical Center
Physician Assistant Residency in Emergency Medicine
Attn: Admissions Committee
Department of Emergency Medicine, M-130
525 E. 68th Street
New York, NY 10065