August 4, 2022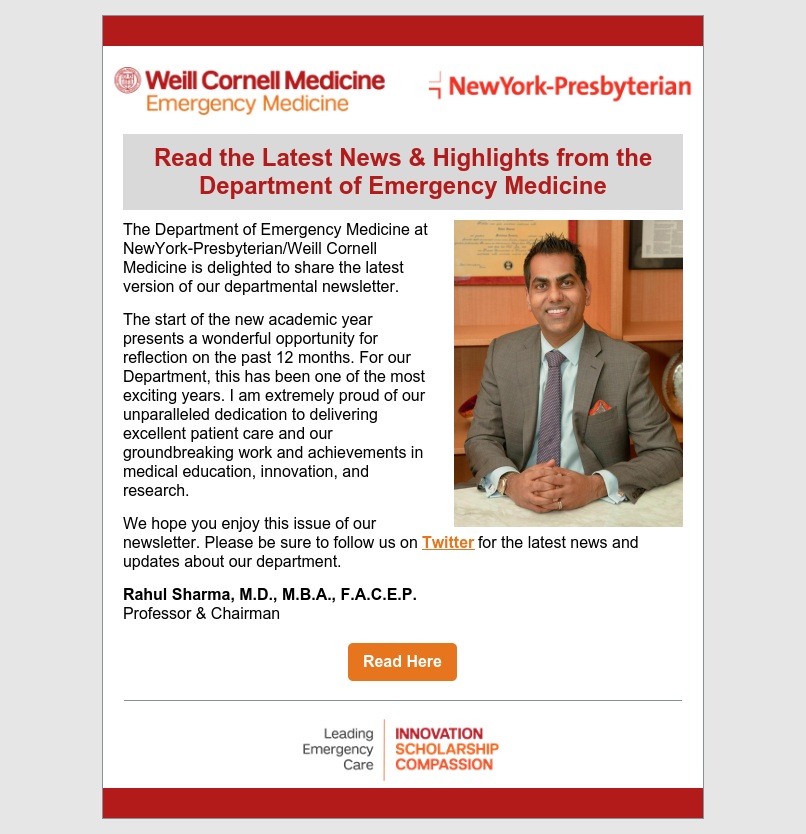 The Department of Emergency Medicine at NewYork-Presbyterian/Weill Cornell Medicine is delighted to share the latest version of our departmental newsletter.
The start of the new academic year presents a wonderful opportunity for reflection on the past 12 months. For our Department, this has been one of the most exciting years. I am extremely proud of our unparalleled dedication to delivering excellent patient care and our groundbreaking work and achievements in medical education, innovation, and research.
We hope you enjoy this issue of our newsletter. 
Rahul Sharma, M.D., M.B.A., F.A.C.E.P.
Professor & Chairman