October 22, 2019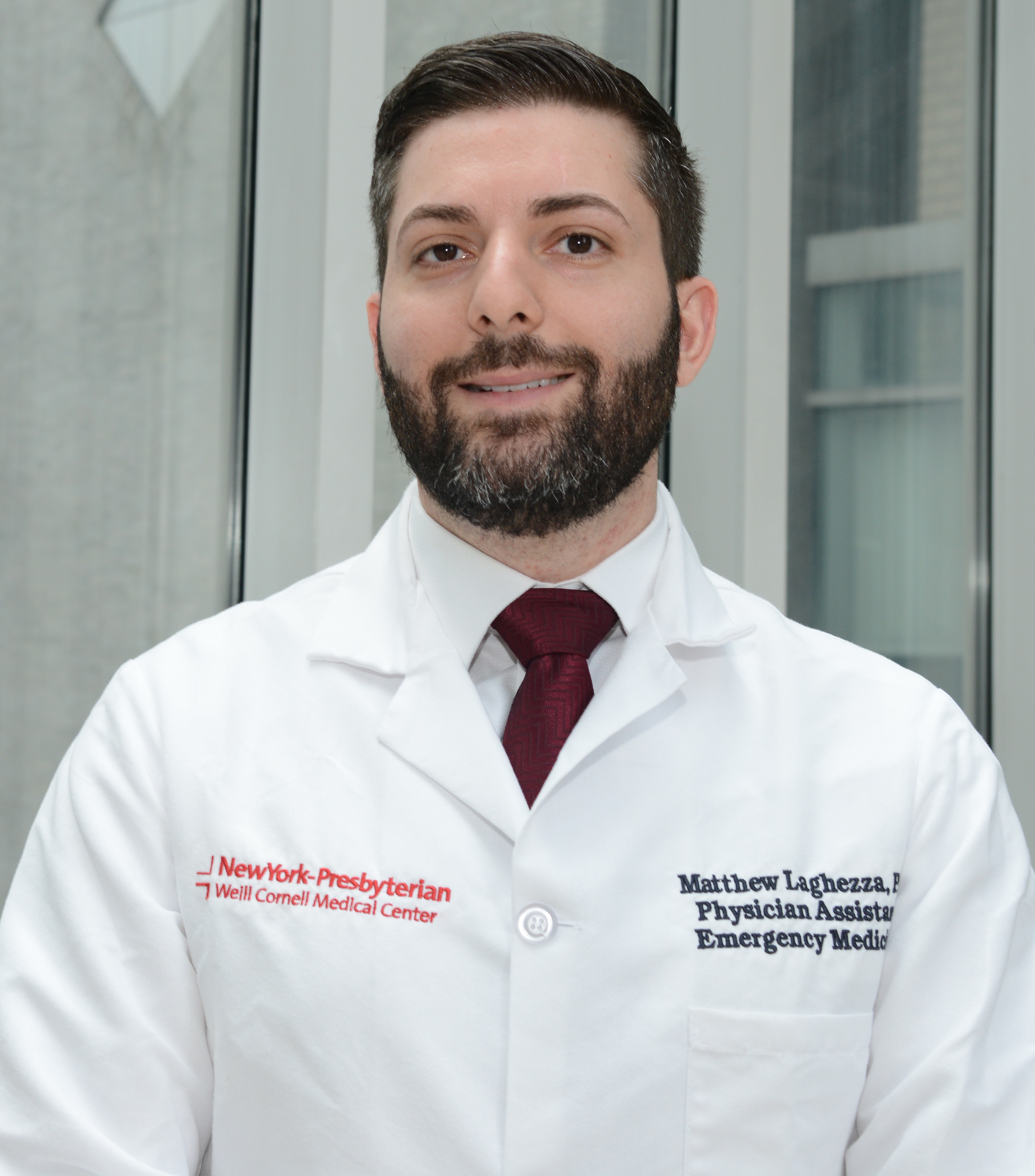 The Department of Emergency Medicine has appointed Matthew Laghezza, staff associate in medicine, director of emergency medicine practice operations. 
In his new role, Laghezza will work closely with the chief administrative officer on financial analysis, reconciliation and reporting including revenue cycle management.  He will oversee all administrative aspects, including scheduling, credentialing and educational initiatives, for the Department's physician assistants and nurse practitioners. 
Laghezza currently serves as chief physician assistant in the Department where he leads a group of more than 30 physician assistants at NewYork Presbyterian Weill Cornell and Lower Manhattan campuses.  He is an academic physician assistant leader and holds an Executive MBA/MS in Healthcare Leadership.  He is actively involved in leading quality and operational projects through collaboration with a focus on breaking down silos.
Matthew was the recipient of the Society of Emergency Medicine Physician Assistants 2018 Emergency Medicine Physician Assistant of the Year Award. He was also elected National PA Ambassador for NCCPA.