March 3, 2023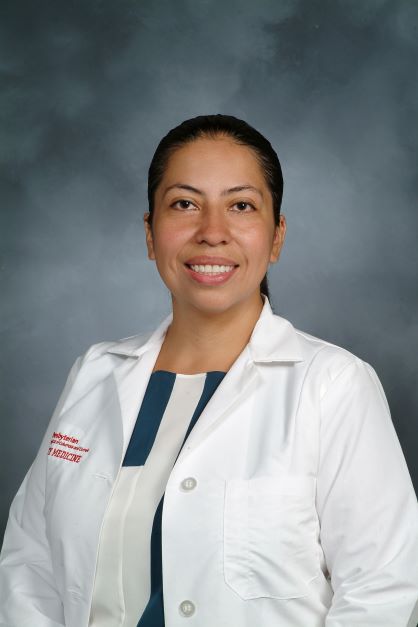 Dr. Maria Lame has been appointed Site Director of Pediatric Emergency Medicine at NewYork-Presbyterian Lower Manhattan Hospital (LMH), effective April 1, 2023.
In her new role, she will oversee daily operations and partner with nursing and hospital leadership to enhance the deliver of pediatric emergency medicine at LMH. Dr. Lame will continue to build our pediatric emergency medicine services at LMH through community outreach, education and quality review.
Dr. Lame, a
ssistant professor of clinical emergency medicine and clinical pediatrics, 
has played key roles in both the Department of Emergency Medicine and Weill Cornell Medicine's many diversity initiatives. She serves as Director of Diversity, Equity & Inclusion and 
the Associate Director of Pediatric Telemedicine 
within the Department. Dr. Lame was instrumental in the creation of our DiversifiED program, which focuses on enhancing awareness and sensitivity to diversity, inclusiveness and belonging for all clinical and non-clinical providers through education, collaboration, and outreach.
 She serves as a mentor for the WCM Diversity Center of Excellence Mentorship Cascades Program and Underrepresented in Medicine (UriM) emergency medicine and pediatric residents. 
Over her career, Dr. Lame has received several awards, including the 2020-2021 Jeanne and Herbert Siegel Award for Excellence in Emergency Medicine and the 2022 Pioneer in Diversity Bruce Lain Ballard, M.D. Award. Dr. Lame graduated from SUNY Downstate Health Sciences University College of Medicine and completed her Pediatric residency training at Jacobi Medical Center. She subsequently completed a fellowship in Pediatric Emergency Medicine at NYU School of Medicine/Bellevue Hospital Center.