June 2, 2022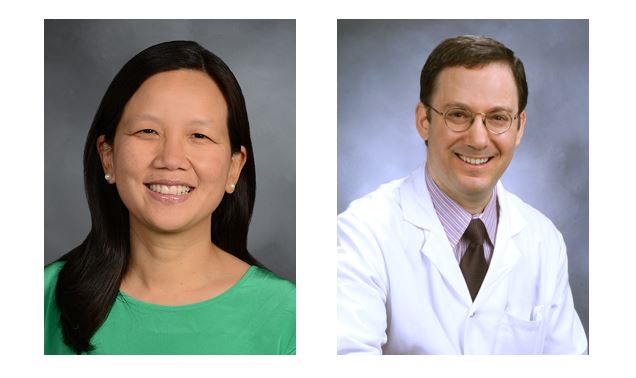 Sophia Lin, MD, RDMS and Sam Senturia, MD, have been awarded the Excellence in Medical Education award by the Office of Medical Education at Weill Cornell Medicine (WCM). The award recognizes outstanding WCM faculty who have distinguished themselves as teachers and mentors across all levels of training, and will be given out at a ceremony in the Griffis Faculty Club on June 22, 2022.
Dr. Lin is an Assistant Professor of Clinical Emergency Medicine and Clinical Pediatrics and currently serves as the Director of Emergency Medicine Ultrasound for the Department of Emergency Medicine. She is board-certified in emergency medicine and pediatrics. Dr. Lin has earned her certification as a registered diagnostic medical sonographer (RDMS) and has significant experience in developing and implementing ultrasound education programs for all levels of training, including within our Department. She frequently presents and publishes on research related to point-of-care ultrasound. In 2021, she received the New York American College of Emergency Physicians (NYACEP) New Speaker Award, given to attending physicians who have demonstrated a high potential to lecture at the national level.
Dr. Senturia is an Assistant Professor in the Department of Emergency Medicine. He is a member of the Education Committee of the NewYork-Presbyterian/Cornell & Columbia Emergency Medicine Residency Program, for which he is responsible for the electrocardiography curriculum. Dr. Senturia is also the faculty advisor for the emergency medicine curriculum of the WCM Physician Assistant (PA) Program. He previously won the Excellence in Medical Education award in 2019. He was awarded the Pre-Clinical Instructor award for his work with the PA Program that same year.