January 12, 2021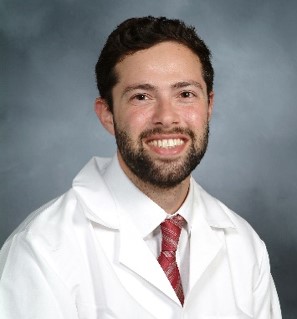 Dr. Alexander Fortenko has been appointed associate director of Telemedicine in the Department of Emergency Medicine, effective January 1, 2021.
In his new role, Dr. Fortenko will assist in overseeing the Department's telemedicine initiatives. Dr. Fortenko will also serve as faculty at the Center for Virtual Care, where he will focus on growing and expanding the Center beyond its educational mission.
Dr. Fortenko is an instructor in Emergency Medicine with a strong interest in innovation. He has published multiple articles on the use of simulation, mobile technology, and digital health. Since joining the faculty, Dr. Fortenko has overseen the quality assurance program for the Weill Cornell Telemedicine service lines. He was involved in transitioning the Telemedicine program onto Epic and played an integral role in creating quality standards for Telemedicine programs across the entire NYP enterprise. During the first COVID-19 surge in Spring 2020, Dr. Fortenko helped establish and manage a follow up program for COVID patients seen via the Telemedicine service. His current work focuses on remote patient monitoring and establishing partnerships between the Emergency Department and industry partners.
He earned his medical degree from George Washington University and completed residency training at NewYork-Presbyterian Cornell/Columbia, where he served as chief resident during his final year.