June 4, 2021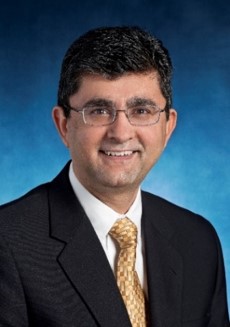 Dr. Junaid Razzak has been appointed as the new vice chair of research for the Department of Emergency Medicine at New York Presbyterian Weill Cornell Medicine, effective July 1, 2021. He joins the Department from Johns Hopkins University where he currently serves as the director of the Center for Global Emergency Care and as a tenured professor of Emergency Medicine and International Health. 
Dr. Razzak is an accomplished researcher who brings a wealth of research experience in emergency medicine, medical informatics and public health. He is one the few NIH funded researchers in the area of global emergency medicine. He has worked at the NIH as a visiting scientist and led NIH's Collaborative on Emergency Care Research in low income and middle income countries (CLEER). Additionally, Dr. Razzak has published more than 130 peer reviewed manuscripts on topics ranging from emergency care and vulnerable communities to innovation and technology. Currently, as part of his focus on global health, Dr. Razzak is working with Aga Khan University to establish the Center of Excellence in Trauma and Emergencies.
In his new role, Dr. Razzak will provide leadership, mentorship and strategic oversight. He will also oversee the research mission of the Department and its academic affiliates including NewYork-Presbyterian Queens and NewYork Presbyterian Brooklyn Methodist Hospitals.
Over his career, Dr. Razzak has served in several leadership roles including professor and founding chairman of the Department of Emergency Medicine at Aga Khan University; director of the World Health Organization Collaborating Center for Emergency Medicine and Trauma in the Eastern Mediterranean Region; and founder of EMS for the city of Karachi, Pakistan, with a population of more than 20 million. He has also held emergency medicine faculty appointments at Yale and Emory Universities.
Dr. Razzak earned his medical degree at Aga Khan University and completed his residency in emergency medicine at Yale University. He also holds a doctoral degree in Public Health from Karolinska Institute.
Dr. Razzak is the recipient of numerous awards including the Presidential Lifetime Achievement Award from the Global Emergency Medicine Academy, the Award for Outstanding Contribution by the American College of Emergency Physicians, and the Mentorship Award from Johns Hopkins Emergency Medicine residents .