October 8, 2019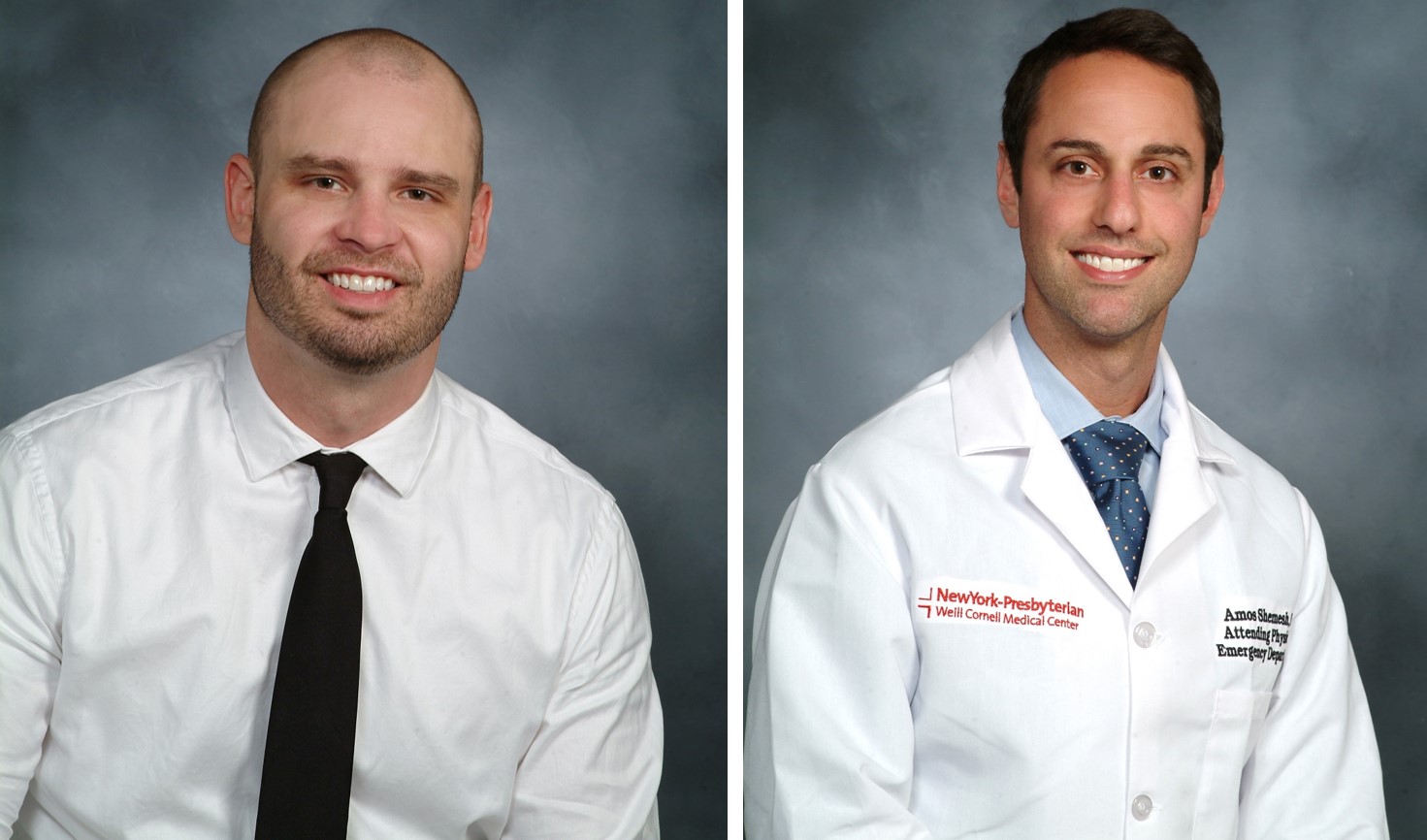 Drs. David Bodnar and Amos Shemesh have been appointed assistant directors of Clinical Services for the Department of Emergency Medicine at Weill Cornell Medicine, effective October 1st, 2019.  Both Drs. Bodnar and Shemesh bring a wealth of experience to this new role.  They have been actively involved in day-to-day departmental operations and have made significant contributions to the Department's quality, patient experience, and operational initiatives.
In his new role, Dr. Bodnar will focus on multiple areas of ED clinical services, including: Area D & the Administrative Attending role; ED Radiology; Patient Navigators and NP follow up; Scribe America services; Nexus departmental website, and MyEDCare. Over the last year, Dr. Bodnar has led several process improvement initiatives including the revised administrative attending role, NYP's QPS Timeout Project, the ED Early Analgesic project and the peer-review published SBP project.  
In 2018, Dr. Bodnar received the NYP Lower Manhattan Hospital Physician of Year Award by the Department of Nursing.  Dr. Bodnar graduated from the Albert Einstein College of Medicine and completed his Emergency Medicine training at New York Presbyterian Hospital, where he served as chief resident.
Dr. Amos Shemesh will assume responsibility for multiple areas of ED clinical services, including: Areas A, B & C; ED Laboratory; ED PA services; ED Social Services; and Sepsis. Since joining the Weill Cornell Emergency Medicine faculty in 2016, Dr. Shemesh has spearheaded several important departmental quality and patient experience initiatives including code sepsis & the MBOSS trial.  He currently serves as the medical director for the Physician Assistant program. He also serves on the NYP Organ Donation Council, the PO Practice Management Subcommittee, and the national ACEP Disaster Preparedness Committee.
Dr. Shemesh is a graduate of NYP-Weill Cornell Medicine Leadership in Academic Medicine Program (LAMP). He earned his medical degree from the University of Vermont College of Medicine and completed his emergency medicine residency training at the University of Pennsylvania where he completed a Healthcare Leadership in Quality and Safety track and also served as chief resident. .
Drs. Bodnar and Shemesh will also share responsibility for Disaster medicine, EM-IM initiatives, and liaising with outpatient & inpatient services.